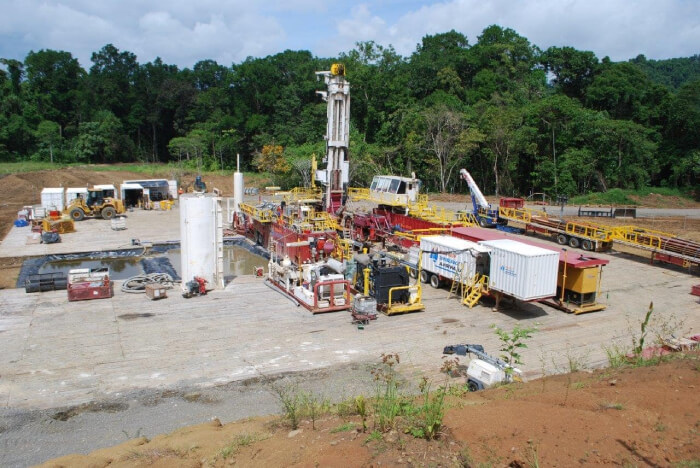 PPL437 IS A HIGHLY PROSPECTIVE EXPLORATION LICENCE WITHIN A PROVEN HYDROCARBON FAIRWAY IN THE FLY PLATFORM. ONE DRILLABLE PROSPECT AND FIVE LEADS HAVE BEEN IDENTIFIED.
PPL437
Heritage has earned a 42.5% working interest in PPL437 by funding and acquiring ~105km 2D seismic and a contribution to back costs. The licence is operated by Kina Petroleum who hold the remaining licence equity.
PPL437 is located within the Fly Platform in the Western Papuan Basin, onshore PNG. The licence is located within a proven hydrocarbon fairway between the Stanley and Juha fields and north of the Elevala/Tingu and Ketu discoveries.
It also benefits from proximity to the PNG LNG gas pipeline which extends from the fold belt gas fields to the LNG plant in Port Moresby. In addition, a new pipeline has been proposed to traverse the block as part of the upcoming development of the Elevala/Ketu and Stanley Fields. Any discovery within PPL437 could be developed as part of an aggregation project with the neighbouring fields which together form a significant resource potential.
Evaluation of the dataset, which includes regional gravity/magnetic data, surface geological mapping, and c.950 kilometres 2D seismic identifies one drill-ready prospect (Malisa) and five leads. Prospectivity lies within clastic Jurassic and Cretaceous reservoirs in simple structural basement drape traps.
Greater than 1tcf of upside potential lies within the remaining leads.
 

PPL437 Petroleum System

Play

Gas/Condensate in basement drape/inversion structures

Nearby Fields

Elevala, Tingu, Ketu, Stanley

Reservoirs

Oligocene Stanley Sandstone

Cretaceous Bulago sandstones

· Shows in Elevala, Ubuntu (gas)



Cretaceous Elevala Sandstone

· Proven in Elevala, Ketu, Ubuntu and Tingu (gas)



Cretaceous Toro Sandstone

· Proven in Stanley (gas)



Jurassic Kimu Sandstone

· Proven in Stanley (gas)

Seal

Ieru shales

Imburu intraformational shales

Source

Middle–Late Jurassic

Trap

Structural, basement drape, possible stratigraphic components